The saviour of our season (ask Maradona10)
Joined

Nov 5, 2016
Messages

1
..
VS
.

Date - Thursday, March 16 2017
Kickoff Time - 2005 Hrs GMT
Venue - Old Trafford, Manchester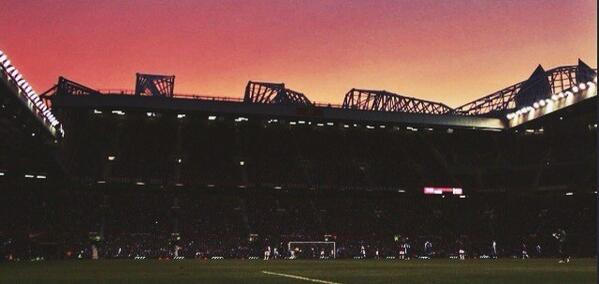 Europa League form guide
Manchester United:
WWWW
D
FC Rostov:
W
DD
Previous Meetings
FC Rostov 1 : 1 Manchester United
All-Time Record
Manchester United wins: 0
FC Rostov wins: 0
Draws: 1
Pre-Match Pressers
José Mourinho
Ivan Daniliants
- Tomorrow Rostov will be without Kalachev, Gatskan and Granat. Will Dzhanaev miss the match, too?
- The absence of these three is a great loss for us. We have those who can replace them, but these guys have less experience. Unfortunately, Dzhanaev will not play either. This will weaken Rostov, but the team is a team, and I hope that those who come out on the pitch will cope.
- Kalachev and Gatskan flew to Manchester anyway?
- This is important for us. One of them is the captain of the team, the other is the leader. They will be in the locker room, they can set up the guys for the meeting. We work for the result, even those who do not play.
- When preparing for the match, did you focus on tactics or psychology?
- Both parts are important. The team should not only focus on United, but also be organized. Manchester United have a lot of bright players, who individually are very strong, so it's important to show good teamwork.
- Today Jose Mourinho talked a lot about Pogba. What can you say about him
?
- I would not want to focus on an individual player in such a team. Each of them are strong. They are good and deserve attention and respect.
- Tomorrow Rostov will finally play in a good pitch?
- This is a good for all players. It is an honor to play in such an arena, on such a great lawn. This is a celebration for us.
- On the eve of the match, the fans of Rostov are carefully optimistic. What is this based on?
- It's all because our fans love the team, they are devoted to it. Everyone who's watched Rostov, has often been surprised by the results and now this is what gives us hope for success. Faith of the fans - this is very important before the match tomorrow. Yes, we are at different levels with United: on traditions and trophies, but it happens that the one who wants more wins. We came with optimism, and if we succeed, it will be a great party.
Andrei Prepelita, midfielder of Rostov:
"It's an honor to play against such a club and in such a beautiful stadium." I hope that we can give the fight to United.
https://www.redcafe.net/threads/manchester-united-vs-fc-rostov.427219/page-4#post-20596253
Team News
Manchester United
Wayne Rooney (knee injury), Anthony Martial and Joel Pereira ruled out.
FC Rostov
Aleksandr Gatskan and Timofei Kalachev suspended. Vladimir Granat (shoulder injury) and Soslan Dzhanaev ruled out.
Know the opposition
Football Club Rostov (Russian: Футбольный клуб Ростов, and nicknamed Selmashi or Zholto-Sinie - Yellow-Blues) is a Russian professional football club based in Rostov-on-Don, Rostov Oblast - playing in the Russian Premier League. Rostov was established in on 10 May 1930 as the team of the Rostelmash factory, and was initially named Selmashstroy (Сельмашстрой). They were renamed Selmash in 1936 and Traktor in 1941. In 1953 they became Torpedo before the name Rostselmash was taken up five years later. They stuck with that until 2003 when FC Rostov was introduced. Until the club's Russian Cup win in 2014 - defeating FC Krasnodar on penalties, Rostov had won no top division titles or major domestic cups - narrowly losing the Russian Cup final to Spartak Moscow in 2003. In recent years, Rostov have built a sturdy reputation under Kurban Berdyev and Ivan Daniliants - building a competitive squad on a strict budget. Rostov play their home games at the Olimp-2.
Referee
Gediminas Mažeika (LTU).​